Joe Salisbury is a well-known professional tennis player, who is now ranked world number 1 in the doubles category. He is a five-time Grand Slam champion in men's doubles, having won the 2020 Australian Open, the 2021 US Open, and the 2022 US Open with Rajeev Ram.
Salisbury has also won two mixed doubles titles with Desirae Krawczyk, in the 2021 French Open and the US Open. He also finished runner-up in men's doubles at the 2021 Australian Open and mixed doubles at the 2021 Wimbledon Championships, with Ram and Harriet Dart, respectively. After Jamie and Andy Murray, Salisbury became the third British world No. 1 in either singles or doubles in April 2022.
He has eleven ATP Tour doubles titles, including three Masters 1000 titles, and placed runner-up in the 2021 ATP Finals. Salisbury made his Davis Cup debut for the United Kingdom in 2021, and he also competed in the Summer Olympics alongside Andy Murray in 2020.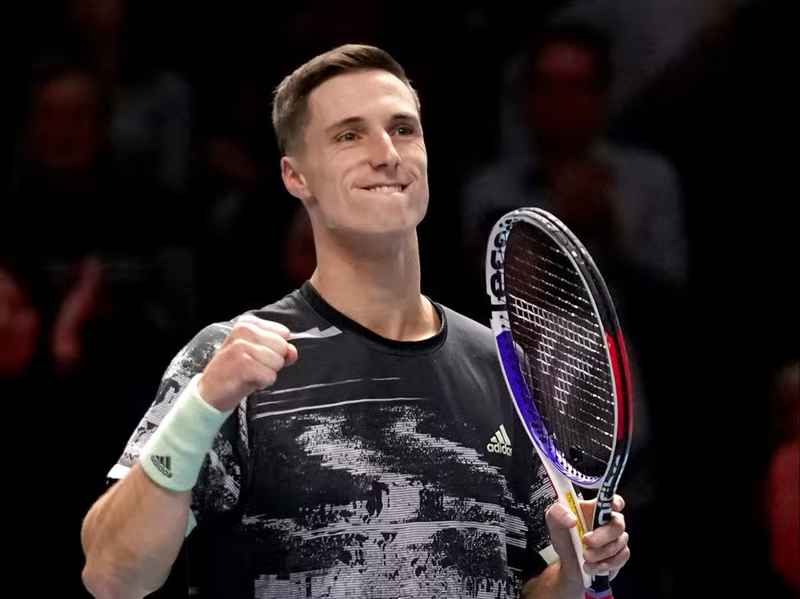 Early Life
Joe Salisbury, Age 30, was born on April 20, 1992. He is one of his parents' three children. His parent's name is Matthew and Carolyn Salisbury.
The 6-foot-3-inch Joe has a brother named Chris and a sister named Katie. He grew up in London with his family.
Salisbury's parents have always been extremely supportive of his career. They supported him with his expenses till he got his first job.
Joe earned a bachelor's degree in economics from the University of Memphis.
Salisbury currently resides in London, England.
Joe Salisbury Net Worth
Salisbury's net worth is expected to be $2 million as of 2022, according to sources. His match-winning awards and numerous endorsements account for the majority of his net worth. Furthermore, his constant performance will undoubtedly aid him in increasing his net worth dramatically in the future.
Salisbury, on the other hand, has won the US $2,749,650 to date.
Salisbury has sponsorship ties with Adidas and Tecnifibre. Salisbury's racquet needs are met by Tecnifibre, and the team's on-court apparel and shoes are sponsored by Adidas.
Joe Salisbury Girlfriend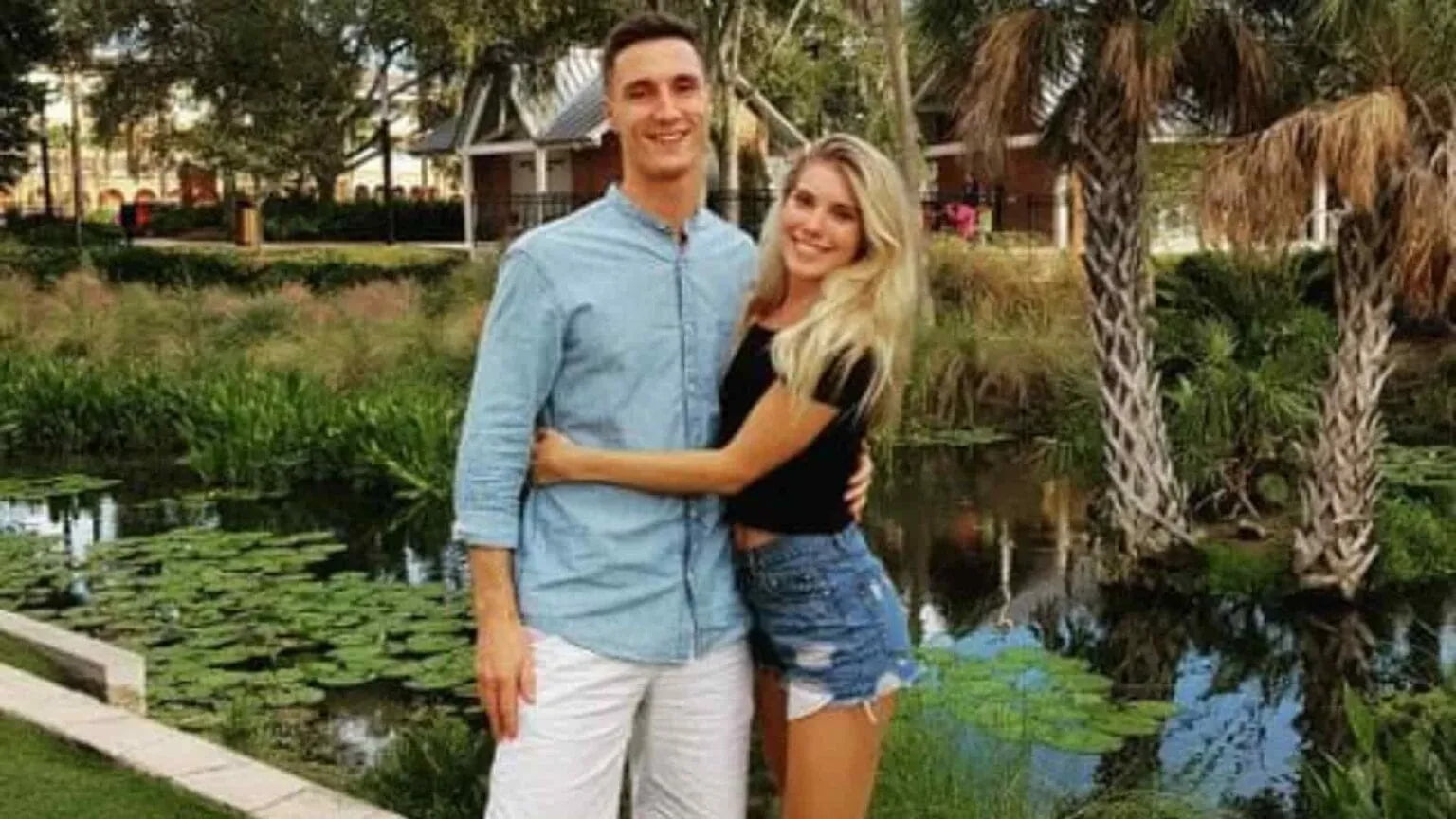 He hasn't revealed anything about his romantic relationships, but he is clearly dating someone right now, as he has been seen posting images of them together on numerous occasions. Darsalars, who goes by Darsalars on Instagram, posted their first photo in September 2018. Her complete name has not yet been revealed.
Joe Salisbury has recently gained a lot of internet attention. Darsalaras is said to be his girlfriend. Rumours about the player's relationship have spread over the internet, piqued their attention. Along with Joe, fans want to know more about Darsalars, Joe's girlfriend. People have been looking up Darsalaras' wiki biography, age, occupation, Instagram, and other details, and both of their names have been trending on social media.
Biography in Brief
| | |
| --- | --- |
| Name: | Joe Salisbury |
| Nick Name: | Smokin' Joe |
| Age: | 30 |
| Born: | April 20, 1992 |
| Gender: | Male |
| Height: | 1.91 m (6 ft 3 in) |
| Weight: | 183 lbs / 83 kg |
| Country of Origin: | London |
| Net Worth: | $2 Million |
| Wife/Girlfriend | Darsalars |
| Relationship Status | Single |
| Kids | 0 |
| Father | Matthew Salisbury |
| Mother | Carolyn Salisbury |
| Siblings – 1 bro., 1 sis | Chris Salisbury, Katie Salisbury |
| Social Media | Twiiter – Instagram – Facebook |
Joe Salisbury Career
Joe Salisbury began playing tennis at a young age. Salisbury was a junior tennis player for a long period before turning pro. Notably, Salisbury attended the University of Memphis and played college tennis there. Finally, Salisbury declared himself a professional tennis player in 2014.
Salisbury made his ATP Tour main-draw debut in 2014 with partner David O'Hare at the US National Indoor Championships. Unfortunately, they were eliminated in the first round.
Salisbury did not perform well between 2015 and 2017. He was mostly eliminated in the first few rounds of various competitions.
Salisbury had some notable achievements in 2018. He and partner Frederik Nielsen advanced to the Wimbledon men's doubles semifinals. The next season, Salisbury won his first ATP Tour doubles victory at the Shenzhen Open with partner Ben McLachlan.
Salisbury forged a new doubles combination with Rajeev Ram in 2019. The new duo competed in Wimbledon 2019 and advanced to the round of 16.
Salisbury won the Australian Open in 2020, also with Ram. The tournament achievements helped Salisbury earn a career-high ranking of World No. 3 on February 10, 2020.
Career 2021
INNSBRUCK, AUSTRIA – NOVEMBER 27: Great Britain's Joe Salisbury makes a forehand shot during the Davis Cup Doubles match between France's Nicolas Mahut and Arthur Rinderknech and Great Britain's Joe Salisbury and Neal Skupski at OlympiaWorld on November 27, 2021 in Innsbruck, Austria.
Salisbury and Ram attempted to defend their Australian Open titles in 2021, but were defeated in the final by Ivan Dodig and Filip Poláek. Salisbury then won the mixed-doubles title with Desirae Krawczyk at the 2021 French Open.
Furthermore, Salisbury reached the final and won his first ATP Masters 1000 title in Canada with Rajeev Ram at the National Bank Open. Salisbury and Ram then won the men's doubles title in the 2021 US Open. Also won his second Grand Slam mixed-doubles title at the US Open, this time with partner Desirae Krawczyk. Salisbury then won his eighth title and third of the season with partner Neal Skupski at the 2021 San Diego Open.
Career 2022
Joe and Ram advanced to the 2022 Miami Open quarterfinals. Unfortunately, they were defeated in the quarterfinals by Hubert Hurkacz and John Isner. However, as a result of the Miami Open result, Salisbury will be the new World No. 1 in men's doubles on April 4, 2022. Salisbury and Ram went on to win the 2022 Monte-Carlo Masters.
Joe Salisbury Stats
Achievements
Joe Salisbury Interesting Facts
Joe's first paycheck comes from a £3,000 win in a Challenger doubles tournament.
He admired Swiss tennis player Roger Federer as a child.
He enjoys football and is a fan of the London-based professional club Fulham F.C.
Gladiator is his favorite film, and Friends is his favorite television show.
Salisbury, who enjoys surfing and cheers on Fulham in football, is content to keep out of the spotlight. He has very little social media presence and intends to keep it that way.
Salisbury grew raised in Putney, near Wimbledon, and began playing tennis at the age of three. He's known one of his current coaches, Justin Sherring, since he was six years old. However, in his mid-teens, he was struck by glandular fever and was unable to pick up a racket for a year.